Farewell Zhoushan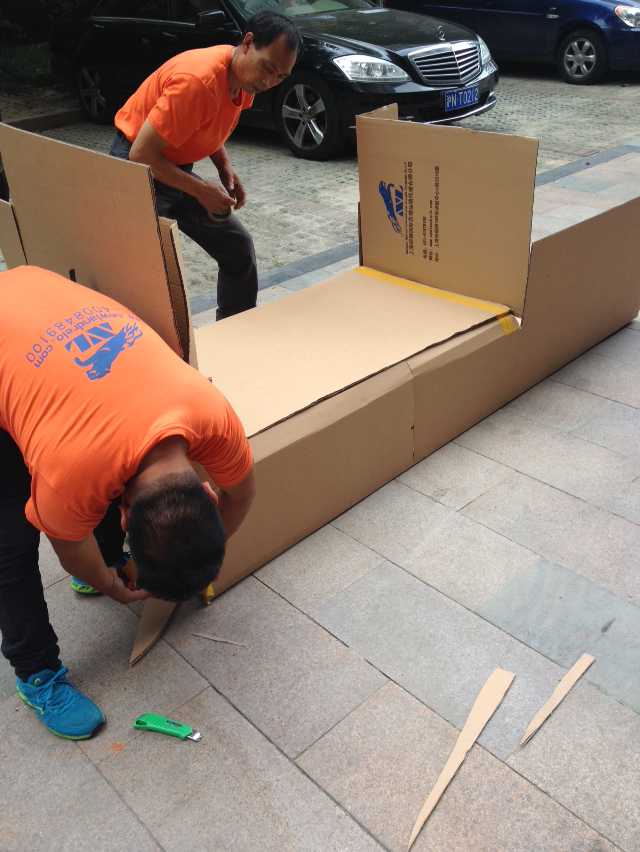 Daniel was an old man from America and taught English in China. He was optimistic, easy-going,and liked Chinese tea and thetranquility of Zhoushan.
Four years ago, we moved for Daniel from Kuala Lumpur to Zhoushan. He chattered on and on about his wife, his daughter and his paintings. Now, he was retired and wanted to return to Tampa, his hometown.
We sent packing materials to Daniel in advance and he insisted on packing by himself. For Daniel, all the things to be packed were precious memories, and it seemed that he returned to the past days when he was packing.On the day of moving, the weather was hot and stuffy. Since there was no elevator and the corridor was very narrow, the workers and supervisors were sweaty.
Also on the day of moving, Daniel was very excited and chattered on and on about his wife and daughter. For each sentence, he would repeat several times. He asked us to join them in taking photos with Zhoushan old building. His dog was so excited that it joined us too.
Since Daniel had too many things to move, it was dangerous to pack them in a 20-feet container. Therefore, with Daniel's consent, we repacked all the items after we went back to Shanghai to compress the volume.
Daniel left, but told us that he had given my mobile phone number to his colleagues. Have a good journey, Daniel! He was not only my client but also my friend.