Real Cases
Here are several real cases below, for using unprofessional moving companies. Such feelings, only the person involved can understand.
Mr. Li: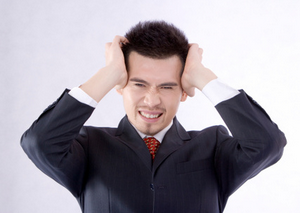 Angry to think of that. After my approval of immigration, I prepared to transport a container of my personal effects to Melbourne. I didn't want to buy new furniture there. So I found a freight forwarder, whose name I'd never want to mention it again. The company boasted that they would help me do door to door services and their price was not expensive, about more than 20,000RMB and less than 30,000RMB. Specially I asked them whether my personal effects would have problems with customs clearance in Australia or not. Finally they guaranteed confidently to me that there would be no problem.
But after the container arrived in Melbourne, the company asked me to pay several thousand yuan for the duties and taxes. When I heard it, I thought there must be something wrong. As I know, the first time to import reasonable personal effects to Australia is usually duty free. Why did it generate additional cost for duties and taxes? Did they do the customs clearance as the trade goods? I asked them again and again, and eventually they admitted that they had did the clearance as trade goods. Immediately I expressed that I wouldn't pay the charge.Because my goods were personal effects, they should be duty free according to the import standard for personal effects.
Several days later, suddenly a company named Newland called me, they said that they accepted the entrustment from another company (Just the previous company I used) to do the customs clearance for my goods. Again and again I emphasized with the new salesman whether they could do the clearance as personal effects or not. He told me yes. I had no idea then, just changed the company. Firstly they asked me to fill in AQIS(The previous company even didn't ask me to fill in that form, and I wouldn't know without Newland that I should fill in such form for personal effects clearance.), next I supplemented the copy of my visa as required. After some time, the customs clearance for my goods was finally finished. (Because of the Australia Customs' inefficient work, I waited another 10 days later.) Newland has professional agency company in Melbourne. Later the agency company delivered my goods, unloaded and moved into my house. They also unpacked for me and took away the debris, thus I was released from trouble.
Afterwards everything was smooth. In consideration of that, I was not fussy about the previous company. To settle accounts, first is time delay for many days; second, although duties and taxes are free, I paid extra storage charge of 3,000 RMB to 4,000RMB for delaying too much time at the port. So I paid much more totally.
Through the communication with Newland's salesman, I know about there are two kinds of companies for moving furniture to Australia. One is specialized relocation company, which can offer packing service at your residence and do customs clearance as personal effects, importation for free. Another is logistic company, handle your goods as trade goods. Their price is much more cheaper, but there are always some problems at destination port. There would be duties and taxes, fumigation charge and some other charges, so the total charge is not always cheaper than moving as personal effects. If I knew earlier, I would directly find a specialized relocation company. Though the price would be more expensive, at least I would not feel worry; second, I would know well about the customs regulation, and there wouldn't be extra problems and charges, which surprised me. I hope other people could learn a lesson.
Newland's evaluation: Here's the thing. Company A signed contracts with Mr. Li, and subcontracted to Company B. And Company B had problem in customs clearance in Australia, so it found us. Later our company finished the clearance, and the goods were put into our storage. But before that, the extra storage charge had generated at the port. So Company A disputed with Company B about bearing the extra charge. Uneasily after their negotiation, we arranged for delivery. Many logistic companies are not familiar with personal effects' process and requirement, so they would always have trouble in customs clearance, get extra charges and cause delaying.
Sharpen your eyes to keep away from corporate crook.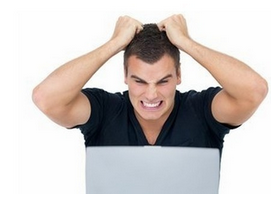 Mr. Wang:
Just worried to death! I had paid money and my goods were taken away, but the moving company still delayed the delivery. I just couldn't enjoy the New Year.

After the Chinese New Year, I urged the moving company several times, but they still didn't send out my goods. I had no idea just to call the police.
Fortunately, pressed by the police, they sent out my goods. If they still delayed, I would really have no idea. Checked the company's website again, I found it was a fake company. Then checked their office address, it was not exist. After the arrival of my goods in USA, they didn't deliver my goods as they had said. So I had to study the customs regulation myself and found a local company to do customs clearance and deliver my goods. Well, just look it as a chance of learning new knowledge!
Newland's evaluation: Mr. Wang contacted us for his second moving. Then we just knew about his previous experience. Because our price was more expensive than the fake company's, he chose it. In relocation industry, the good and bad are intermingled. When clients are making choices, you should sharpen your eyes. You'd better to go and visit their office and storage on the spot. Don't make a fast decision just on the cheap price.
Really unlucky!?
Miss Zhang: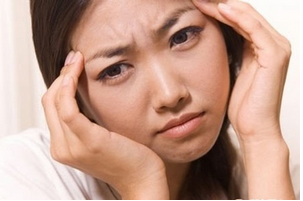 Miss Zhang waited for a long time for delivery after her goods arrived in New Zealand. At last she found the company had been bankrupt. So she had to pay again to another company in New Zealand for delivery. Miss Zhang felt so unlucky.

Newland's evaluation: There are a lot of logistic companies collapsed in bad economy. Miss Zhang's situation is not a single case. Choose companies with strength, avoid choosing newly established companies.
That choosing a wrong moving company is always a nightmare, such as damaging, loosing, extra charges, delaying and so forth. Only what you can't imagine, nothing you can't meet.

A good international moving company can keep you away from lots of trouble and leave you wonderful experience.

Newland's slogan: Enjoy moving, Newland's promising!
Choose Newland, just all right!